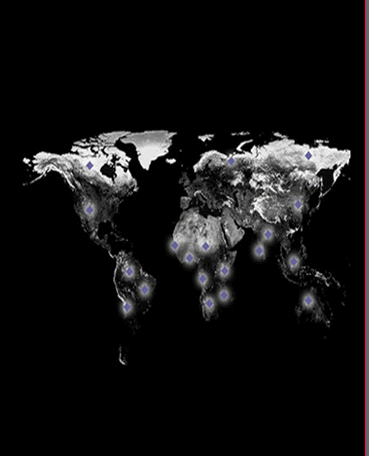 Where do diamonds come from?

Diamonds are formed under remarkable conditions between 100km and 400km deep below the earth's surface.The temperatures and pressure needed to form diamonds within the earth's mantle are extreme. The temperatures range from 900-1300 C and the pressure is between 45-60kB (kilobars). 50kB = 150km below the surface and 60kB = 200km below the surface. Diamonds are then carried to the surface by volcanic eruptions. The volcanic magma conduit is known as a kimberlite or diamond pipe. Diamonds are found as inclusions in the volcanic rock known as kimberlite. To ensure that the diamonds are not converted to graphite upon their ascent they must be transported extremely rapidly to the earth's surface.
Diamond carrying kimberlite lavas erupt at between 10 and 40 km/hour. Within the last few kilometres as the kimberlite diamond carrying magma approaches the surface, the eruption velocity increases to several hundred km/hr. All natural diamonds are at least 990,000,000 years old. Many are 3,200,000,000 years old (3.2 billion years).